This little boy aged eight was one of the victims of the horrific bombing attacks on Coptic churches in Egypt on Palm Sunday.
Every day brings more news of Christian persecution around the world.
What excuse will the politicians make this time?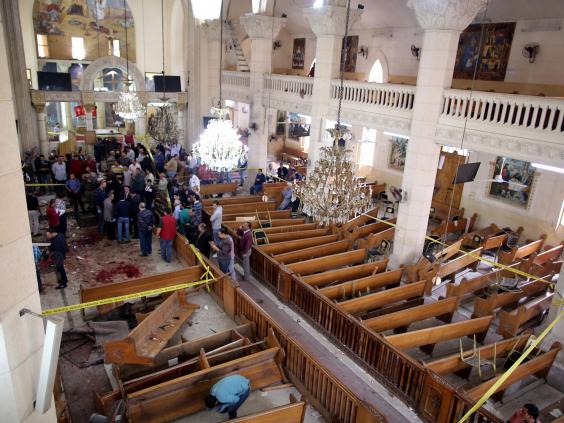 Suicide bombers struck hours apart at two Coptic churches in northern
Egypt
, killing at least 44 people and turning Palm Sunday services into scenes of horror and outrage at the government that led the president to call for a three-month state of emergency.
​The two attacks were
claimed by Isis
. The first took place in the Saint George church in the Nile Delta town of Tanta, north of Cairo, killing 27 and wounding at least 78, the Ministry of Health said.
Later, an explosion hit Saint Mark's Cathedral in the coastal city of Alexandria, the historic seat of Christendom in Egypt, killing at least 17 and wounding 48 just after Pope Tawadros II finished services.
His aides later told local media he had escaped unharmed. "These acts will not harm the unity and cohesion of the people," Mr Tawadros said later, according to state media.
Egypt's Interior Ministry said a suicide bomber tried to storm the entrance before being stopped in police. The ministry said three policemen were among those killed in the attack.
http://www.independent.co.uk/news/world/middle-east/church-bombing-cairo-egypt-tanta-kills-dead-wounded-injured-latest-a7674761.html