When I asked Oxfordshire county councillor Roz Smith to comment on the blatant promotion of paedophilia in the schools curriculum during LGBT so-called "History Month" she refused to answer any questions.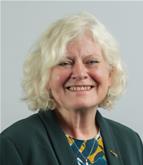 She refused to examine what was being taught or why criminals, paedophiles, drug-addicts and mass murderers were all being presented as heroes to children. She merely told me it was her philosophy that "people should be allowed to live as they wish". Not normal people of course - they get tried in secret courts and sent to prison, it's only the twisted weirdos who can "live as they wish" according to the LibDems.
Here is an example of her philosophy in practice.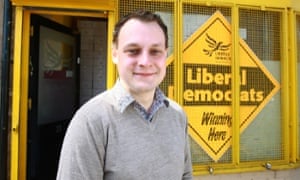 Jason Zadrozny, the LibDem election candidate in Ashfield, has had to withdraw after police arrested him on paedophile charges. Police said, "The 34-year-old was arrested yesterday and questioned about an allegation of buggery and gross indecency with a male under 16". He is still a LibDem councillor. Remind you of anyone?
A Liberal Democrat candidate in a very close marginal seat has been arrested over allegations of child abuse.
Jason Zadrozny was fighting to win Ashfield against Labour shadow minister Gloria de Piero, who won by only 192 votes in 2010.
However, Zadrozny, who denies the allegations, has now withdrawn his candidacy, leaving the
Liberal Democrats
without a contender in a key seat with just weeks to go before the election.
The arrest of the Lib Dem hopeful, who is also a councillor, was first reported by the
Mansfield and Ashfield Chad
.
In a statement, Zadrozny said: "I am today withdrawing my candidacy as a prospective parliamentary candidate for the Ashfield and Eastwood constituency.
"Yesterday I was questioned by Nottinghamshire police about historic allegations, some of which are over 10 years old.
"I am in full cooperation with the police and vehemently refute the allegations. I have spent the last 10 years championing the cause of the Liberal Democrats both locally and nationally and I do not want this allegation to detract from the real issues facing local residents in the upcoming elections.
"Therefore I will step down with immediate effect as the party's prospective parliamentary candidate to spend my time clearing my name."
A Nottinghamshire police statement said: "The 34-year-old was arrested yesterday and questioned about an allegation of buggery and gross indecency with a male under 16 between September 2003 and April 2004, sexual activity with a child between May 2004 and December 2007 and an allegation of meeting a child under 16 following sexual grooming from May 2004 and December 2007."
http://www.theguardian.com/politics/2015/mar/26/lib-dem-candidate-arrested-suspicion-child-sexual-abuse-jason-zadrozny?CMP=share_btn_fb